news
biography
discography
live action
audio & video
buy stuff

the [law-rah] collective
this is the home of the [law-rah] collective, a collective of persons and personalities from the center of holland who are working on the auditive side of art.
upcoming performances
for upcoming shows please check the live action tab on the left. if you're interested in booking us (or woodbndr or cinema perdu or a combination) just send us an e-mail.
upcoming releases
pssst .... check the right column ... something new is out ;-)
sonic connections
cinema perdu - 'soundtracks without movies', the solo project of martijn.
woodbndr - exploration of the endless sensitivity and sonic possibilities of sound by jon unger and martijn pieck.
contact / e-mail
send mail to bauke with any questions concerning the [law-rah] collective.


people have visited this site.
(www.digits.net)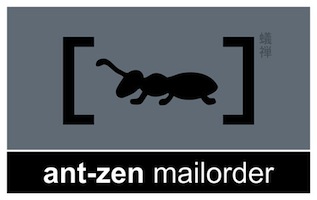 latest releases
click this link for the full discography
resurrection


on october 12th 2016 the [law-rah] collective performed at the annual maschinenfest in the turbinenhalle in oberhausen, germany. for the show the only true collaborative output on the 'invocation' cd formed the basics, as the concept was to turn that 6 minutes track into a 45 to 50 minute soundscape ...
more information >>>
invocation


with 'invocation' the [law-rah] collective and cinema perdu present a split album with personal views and interpretations of the emptiness that remains; finding closure in a process of grief. not the most happy of feelings, but it's a feeling we all recognize, a feeling we all relate to and maybe the feeling we all have problems with giving it a place in our lives.
more information >>>
field of view


for the first time the [law-rah] collective wrote and produced the music as a trio. this collaboration resulted in an album which has the typical [law-rah] signature: massive deep drones and minimalistic sound collages are accompanied by minimal sequences and (un)steady beats that blend into the alienating soundscapes or set the pace for memorably haunting, atmospheric melodies.
more information >>>